Stamped Concrete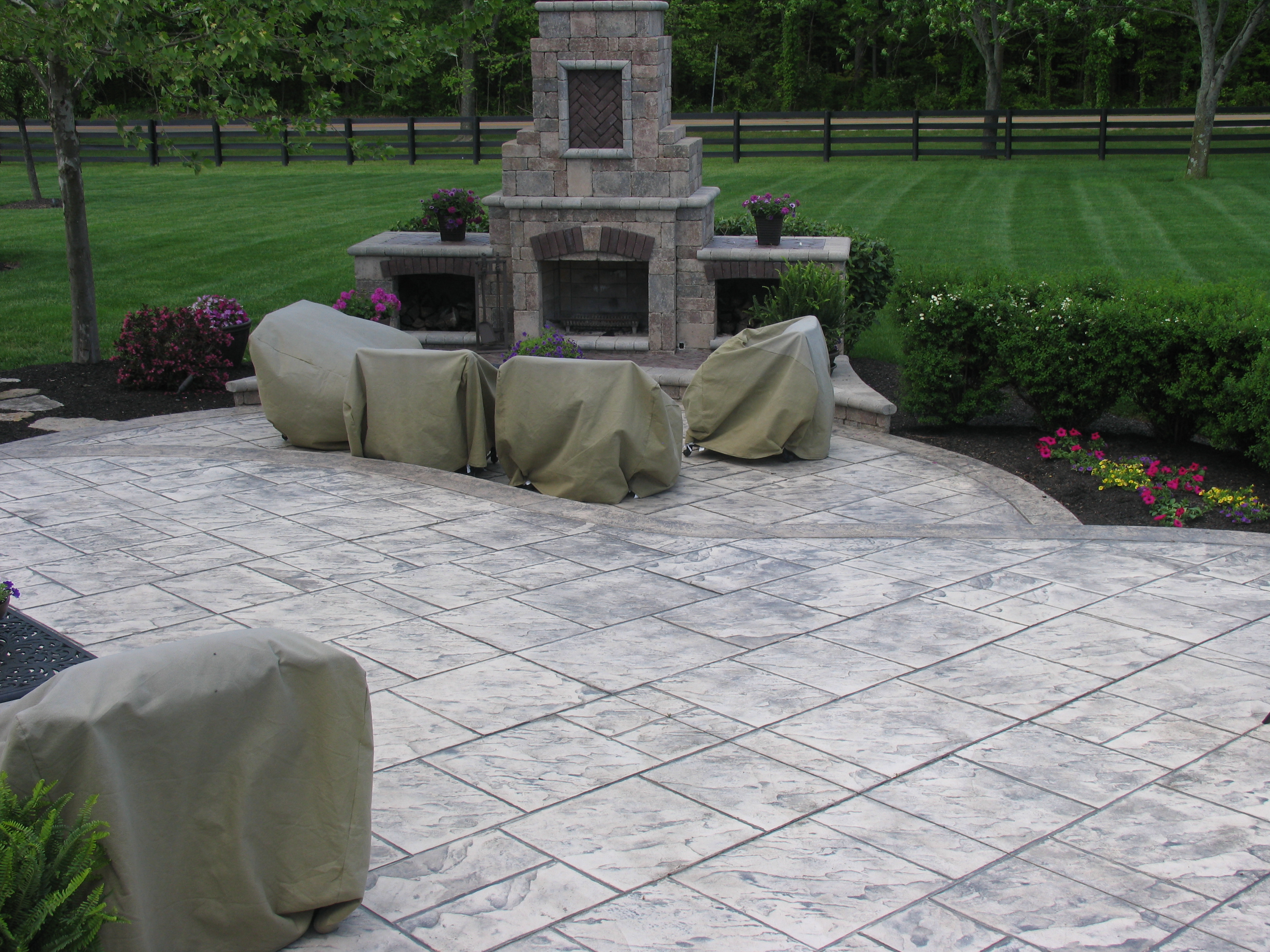 Stamped concrete is concrete that is patterned and/or textured or embossed to resemble brick, slate, flagstone, stone, tile, wood, and various other patterns and textures. Stamped concrete is commonly used for patios, sidewalks, driveways, pool decks. The ability of stamped concrete to resemble other building materials makes stamped concrete a less expensive alternative to using those other authentic materials such as stone, slate or brick.
Acid Stain Concrete
Stain-Crete is a deeply penetrating, acid-based stain that can be used to color old concrete or new concrete that has cured for 28 days. Stain-Crete chemically reacts with cured concrete to provide a distinctive, permanent color with a subtly shaded marbled effect, similar to the aged appearance of natural stone.
Exposed Aggregate Concrete
Exposed Aggregate Concrete is a decorative concrete product that has a timeless appearance. Exposed Agg, is just that, exposed aggregates in the concrete.  We wash the cream away and expose the decorative pea pebble or river rock that is added to the concrete instead of the utilitarian aggregates.